Enter the Spinaleze Competition
To Win Two Free Award-Winning Pillows!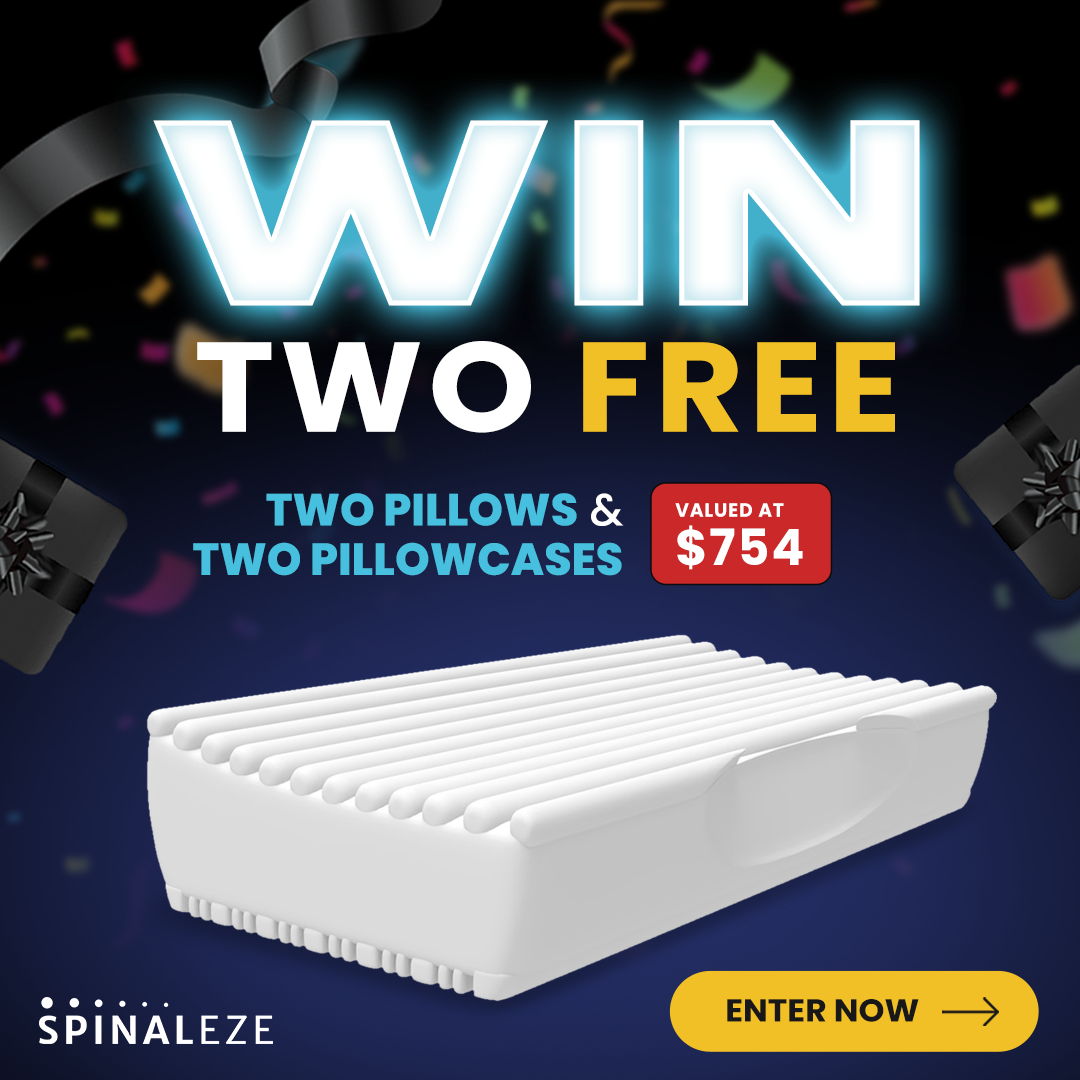 Are you a fan of the Spinaleze Award-Winning pillow?
Here's your chance to win an incredible prize: two pillows for both you and your loved one! We value your support, and what better way to show our appreciation than by giving you the opportunity to share the gift of comfort and support.
1️⃣ Create a video sharing your love for the Spinaleze pillow. Tell us why it has become an essential part of your daily life and how it has transformed your sleep experience.
2️⃣ Fill out the form at the top of this page to upload your video and secure your entry.

But that's not all! By participating in our competition, you'll enjoy these fantastic benefits:
✨ Exclusive Access: Gain insider access to special promotions, new product releases, and exciting updates from Spinaleze.
✨ Community Spotlight: Get a chance to be featured on our social media
channels and website, showcasing your passion for quality sleep and
spinal health.
✨ Future Discounts: As a thank you for your participation, all entrants
will receive a special discount code for their next Spinaleze purchase.
Premium Supportive Pillow
Contours and adapts to your head and neck for personalized support while you sleep.


FREE $79 Quilted Pillow Case + FREE Delivery
MADE IN AUSTRALIA
To sign up and enter the competition, simply complete the form above with your name, email, address, and phone number. Don't forget to attach your video, which you can easily select from your iPhone or Android gallery.

Hurry! The competition is only open for a limited time, so seize this opportunity to win the ultimate sleep companion. Get ready to experience the unmatched support and unparalleled comfort of the Spinaleze Award-Winning pillow—for both you and your loved one.

Sleep well, dream big, and join us in celebrating the love for Spinaleze!
If you have any questions or need assistance, please contact our dedicated support team on 1300 886 345.

Note: By participating in this competition, you agree to our terms and conditions & privacy policy.