"I love my Spinaleze pillow"
"I like my Spinaleze pillow so much"
Which Spinaleze™ Pillow Do I Need?
A Unique Pillow Researched, Designed & Engineered For Your Spine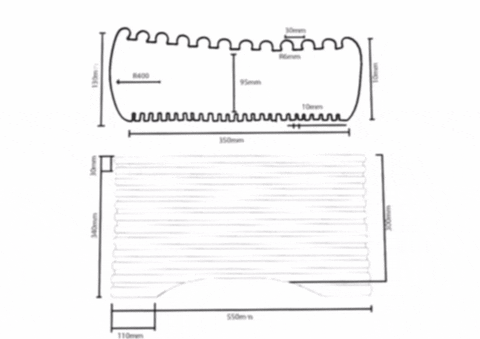 Researched - to find the perfect pillow
Over 10 years in research and testing to provide maximum comfort & support whilst you sleep. A healthier night's sleep for you & your family.
Designed - advanced spinal stress relief
Your Spinaleze pillow will contour & take shape around your neck during sleep, making your pillow unique to your size & shape.
Hypoallergenic: suitable for asthma sufferers.
Engineered - for maximum comfort
Snuggly soft and supportive, made with Ultrafresh, an antimicrobial and anti dust mite material, keeping your pillow hygienic and healthy.
Australian Made: a quality Australian made product.
A decade of designing, testing, clinical patient trialling, refining of the pillow creation
1 out of 7 Australians suffer arthritis in 2011, with a total of 3.3 million people.
30% of Australians have arthritis and other musculo-skeletal conditions. That's around 6.9 million people.
Stress has been associated with a range of illnesses, from headaches and sleep disorders to autoimmune diseases and heart problems.
One of the recommendations of a recent World Health Organization report 'Headache Disorders and Public Health' was 'to raise the priority of effective treatment and prevention of headache in children'.
Sources: Australian Institute of Health and Welfare, Sleep Health Foundation, Headache Australia (A Division of the Brain Foundation)